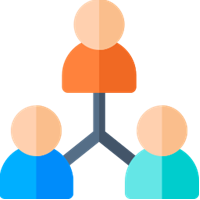 Objectives
A. To provide a forum for professional development, valuable resources, and networking opportunities for CPAs 40 years of age or younger, and/or those who passed the CPA Exam within the last ten years, and non-CPA Associate members seeking the CPA designation.
B. To stimulate involvement and interest of young CPAs and potential CPAs in the ARCPA and increase participation by new CPAs and those seeking CPA status at ARCPA events.
C. To offer opportunities to enhance leadership skills and personal development of young CPAs and future CPAs.
D. Plan and conduct the annual EQUIP Conference.
E. Coordinate the selection process, and choose a winner, for the annual Outstanding Emerging CPA Award.
F. Plan the annual End of Season CPE and Fish Fry.
You must be a member of this group to view group details.