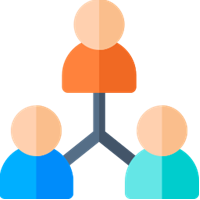 Objectives
A. To sponsor an annual two-day Accounting and Auditing Conference.
B. To review exposure drafts of the AICPA relating to accounting and auditing matters and, if a response is appropriate, will promptly respond after discussing the response with the ARCPA Executive Committee.
C. To cooperate with the American Institute of CPAs and other professional accounting groups in research and educational projects, as needed.
D. To further the recognition and development of generally accepted accounting principles and auditing standards and procedures and to increase the knowledge of and compliance with such principles, standards and procedures.
E. To provide assistance, as requested, to member firms regarding financial statement and/or firm review services.
F. Cooperate with the Legislative Committee regarding anticipated or pending legislation related to accounting and auditing.
You must be a member of this group to view group details.